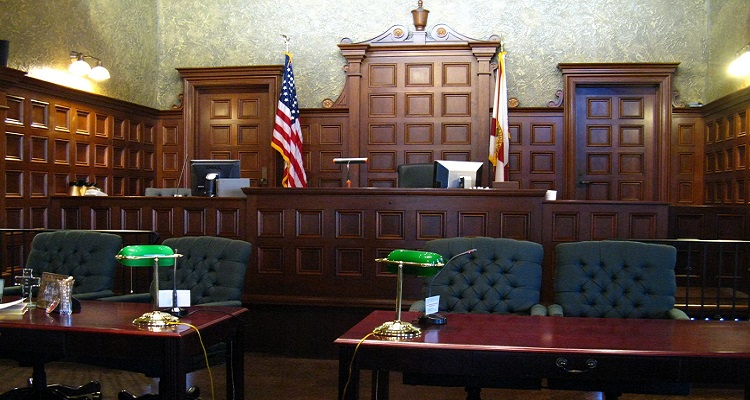 Judge rules copyright infringement is stealing.
Judge Liam O'Grady has ruled BMG can refer to copyright infringement as "stealing" in its legal battle against Cox Communications.
He said in the ruling,
---
BDV prepares to go on the offensive against Viagogo.
German concert promoters association BDV has campaigned for a "warning label" on secondary ticketing platforms.  Composed of promotion companies, including Live Nation, FKP Scorpio, DAG, Wizard Promotions, and Peter Rieger Concert Agency, the initiative would see BDV members display a logo on their sites that reads "Nein zum Ticketschwartzmarkt," or "No to the Ticket Black Market."
Jens Michow, President of BDV, has also confirmed it will take legal action against fraudulent secondary ticketing platform, Viagogo.
---
Another one bites the dust.
MP3Fiber, an audio ripping platform, has closed its doors following multiple threats from the RIAA.  The platform had allowed users to download audio from SoundCloud, YouTube, and Daily Motion.  The RIAA had obtained the personal details of the owner through domain privacy service DomainsByProxy, who reportedly handed over the details without a court order.
The RIAA then started pressuring the Canadian website operator to shut down the website over illegal copyright infringement activities.  According to TorrentFreak, Pickvideo.net, Video-download.co, and EasyLoad.co all shut down last June following similar pressure from the RIAA.
RELATED:
Latest Industry: Facebook, Spotify & Samsung, Drake, Ticketfly, MelodyVR, Pussy Riot, Downtown, More…
---
Intercept Music announces a global distribution deal with Ingrooves.
Intercept Music, an indie artist marketing and distribution platform, has partnered with Ingrooves Music Group.  The partnership allows Intercept access to over 600 music retail services and storefronts in more than 200 territories worldwide.  This includes supplying music to streaming music platforms, including Amazon Music, Apple Music, Pandora, Spotify, and YouTube Music.
---
Yet another music service wants to use blockchain technology.
Music Messenger, an Israeli technology company specializing in streaming music, messaging, and API infrastructures, will explore a blockchain-based Spotify alternative.  The company wants users to pay for Music Messenger Tokens (MMTs), or earn them listening to ads.  Users can then use MMTs – worth a fraction of a cent – to stream music from decentralized storage across the service.  The company vows to give artists 90%.